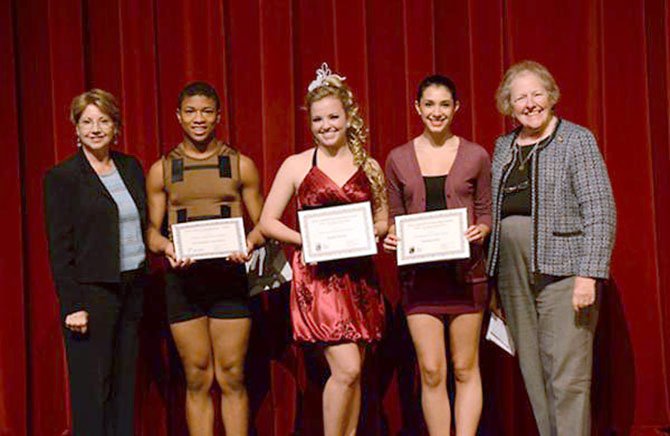 (Left to right) Linda Sullivan, Christopher Saunder, Audra Avery, Kailey Leinz and Penelope Grossman.
Stories this photo appears in:
Three Fairfax County high school seniors won dance scholarships at the Fairfax County Dance Coalition (FCDC) Third Annual Gala Showcase, A Celebration of Dance, Sunday, Oct. 7. This year, says FCDC President Marilyn York, "the Arts Council of Fairfax County (ACFC) joined FCDC to expand the number of scholarships awarded." Penelope Gross, Mason District County supervisor, and Linda Sullivan, president of the ACFC, presented the scholarships.