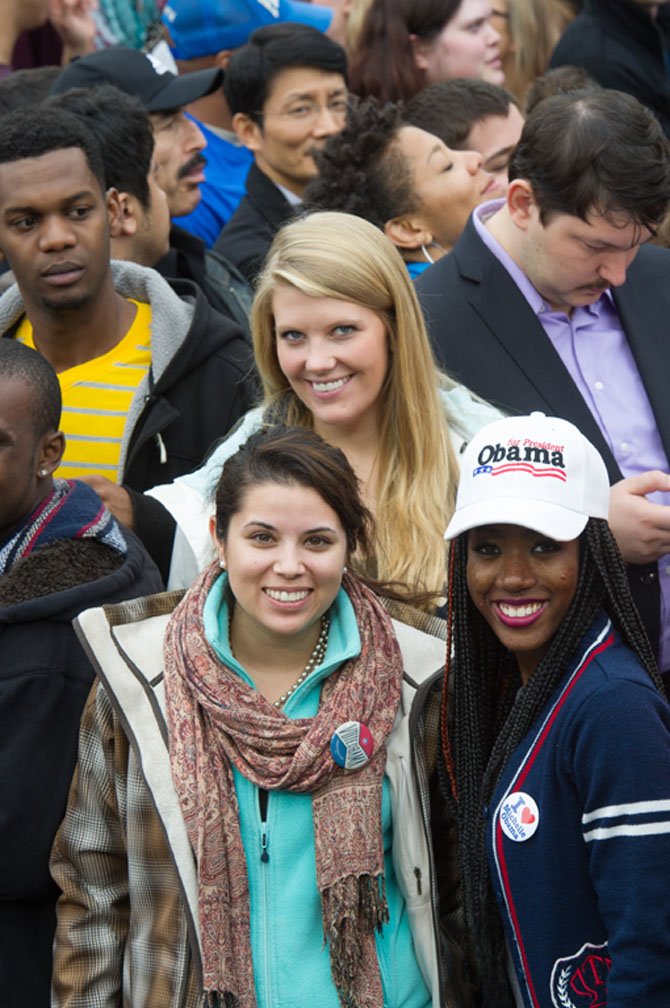 From left—Erika Santoyo and Emily Travis, GMU students, and Kelauni Cook, a recent Howard University graduate
"I'm still in school. I'm exactly the kind of person he appeals to...I'm still in college and education and how we're going to be paying for it is important to me."
—Erika Santoyo, 22, a GMU student

Stories this photo appears in:

President delivers second GMU gender-pitch aimed at women voters.
Lillie Reynolds, a single mother from Herndon with four daughters, stood in line for nearly five hours to hear President Barack Obama speak for 25 minutes at a campaign rally at George Mason University on Friday, Oct. 19.