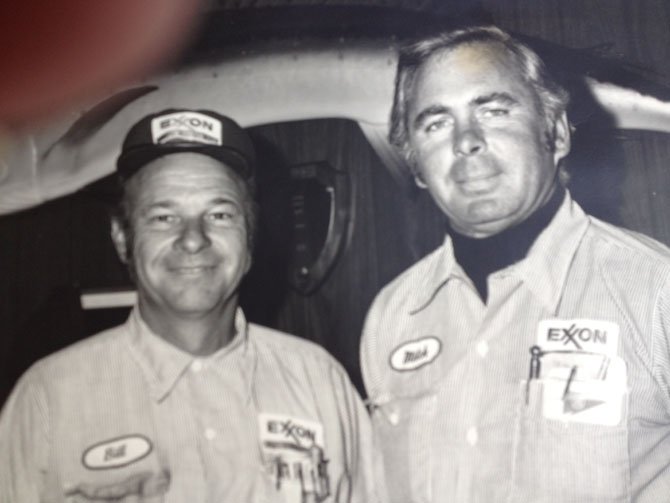 Clyde Eastham "Mitch" Mitchell (right) and William Schumacher, established "Mitch and Bill's" ESSO, Potomac, in 1949. Located on a corner of Falls and River Roads, it is presently Mitch and Bill's Sunoco.
Stories this photo appears in:

"Mitch" Mitchell of Mitch and Bill's dies.
Clyde Eastham Mitchell, was the "Mitch" of Mitch and Bill's. He died from heart failure Oct. 18 at Kingshire Manor Assisted Living, Rockville. He was 86.