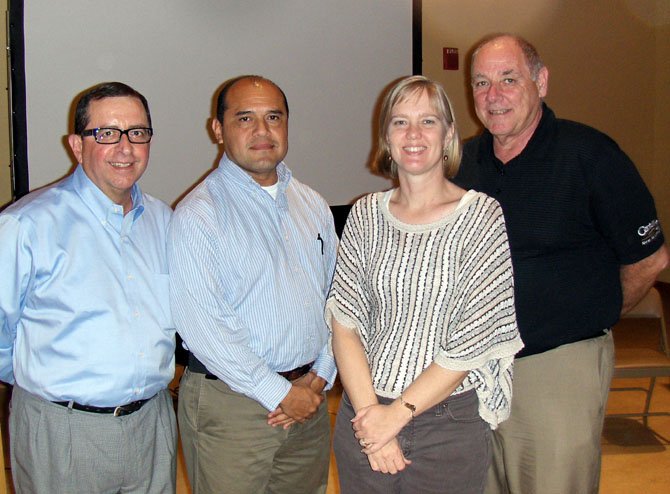 Elected to three-year terms on the CIF Board of Directors, beginning Jan. 1, 2013 are (from left) Carlos Cunha, Luis Flores, Terry Angelotti and Ed Duggan.

Stories this photo appears in:

CIF celebrates achievements, past director and future goals.
The Oct. 23 annual meeting of the Centreville Immigration Forum (CIF) came full circle. Members honored the past year's accomplishments and the former director of its labor resource center, heard a budget update, installed four board of directors members and planned for the future.