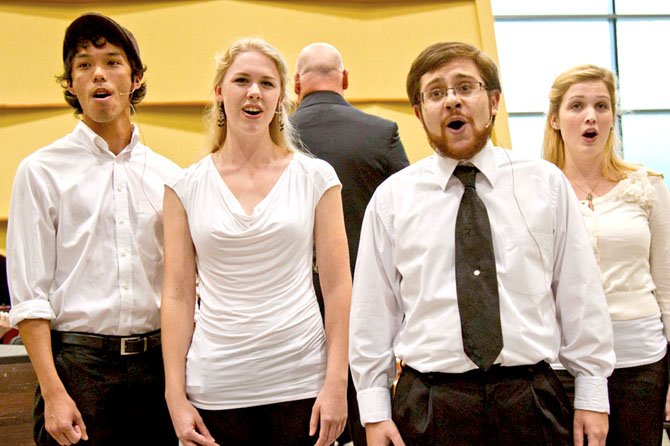 (From left) Rafael Medina as Jack, Alexandra Pool as Red Riding Hood, Kyle Imperatore as The Baker and Kate Merryman as Cinderella in "Into the Woods."
Stories this photo appears in:

New musical theater partnership at George Mason University.
"Into the Woods," performed at George Mason University's Center for the Arts Concert Hall, 4400 University Drive, Fairfax. Performances: Oct. 26 at 8 p.m., Oct. 27 at 2 p.m. & 8 p.m. and Oct. 28 at 4 p.m. Tickets: $15-$20. For tickets call 888-945-2468 or visit: www.cfa.gmu.edu.