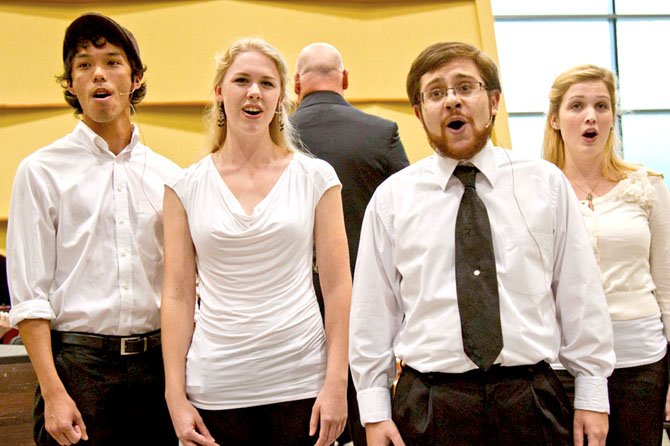 A new collaboration between the George Mason University School of Music and the Department of Theater will bring Stephen Sondheim's musical "Into the Woods" to the Mason Center for the Arts.
Where and When
"Into the Woods," performed at George Mason University's Center for the Arts Concert Hall, 4400 University Drive, Fairfax. Performances: Oct. 26 at 8 p.m., Oct. 27 at 2 p.m. & 8 p.m. and Oct. 28 at 4 p.m. Tickets: $15-$20. For tickets call 888-945-2468 or visit www.cfa.gmu.edu.
"Into the Woods" is a production that weaves Brothers Grimm fairy tales such as "Little Red Riding Hood," "Jack and the Beanstalk," "Rapunzel" and "Cinderella" with music and lyrics by Stephen Sondheim and book by James Lapine. "Into the Woods" received multiple Tony Awards.
Musical direction is by Dennis M. Layendecker, director of the Mason School of Music and university heritage chair of music, who conducts the Mason Symphony Orchestra. The play will be directed by Ken Elston, chair of the Department of Theater.
"Into the Woods" cast members include Fairfax County's Melissa Berkowitz (McLean), Ariauna Heck (Centreville), Brittany Martz (Fairfax Station) and Kate Merryman (Reston).
Kevin Murray, program manager for the Mason Department of Theater said "this project demonstrates the growth of the arts programs at Mason, which benefits not only our audience members, who crave this kind of entertainment, but proves to high school students and their parents who are starting to look at colleges and universities that Mason provides a highly competitive choice for those interested in the arts."