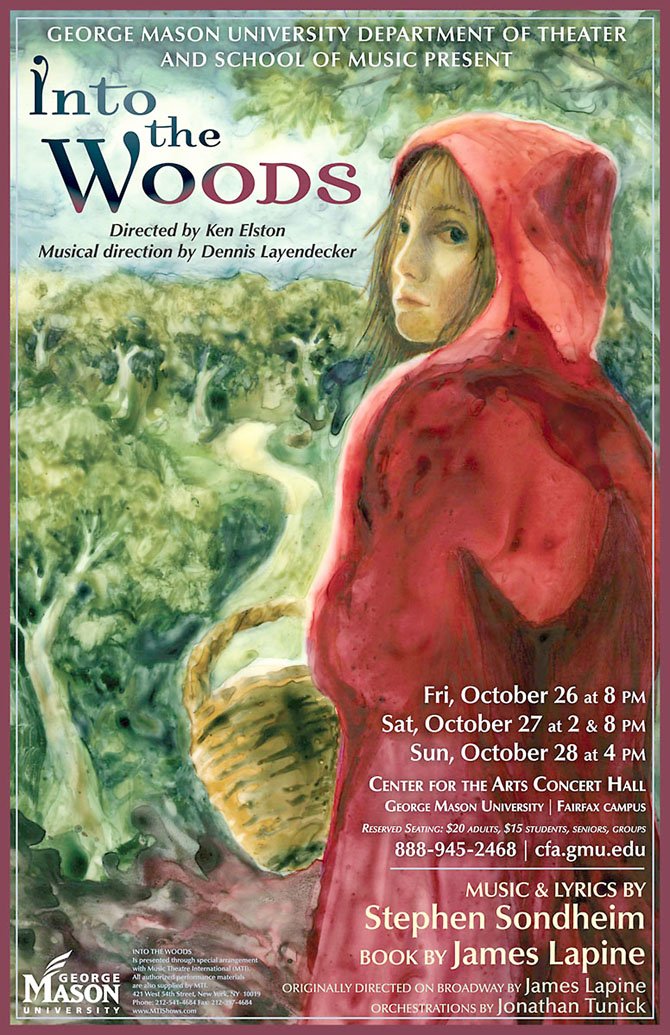 A poster used for the production.
Stories this photo appears in:

New musical theater partnership at George Mason University.
"Into the Woods," performed at George Mason University's Center for the Arts Concert Hall, 4400 University Drive, Fairfax. Performances: Oct. 26 at 8 p.m., Oct. 27 at 2 p.m. & 8 p.m. and Oct. 28 at 4 p.m. Tickets: $15-$20. For tickets call 888-945-2468 or visit: www.cfa.gmu.edu.