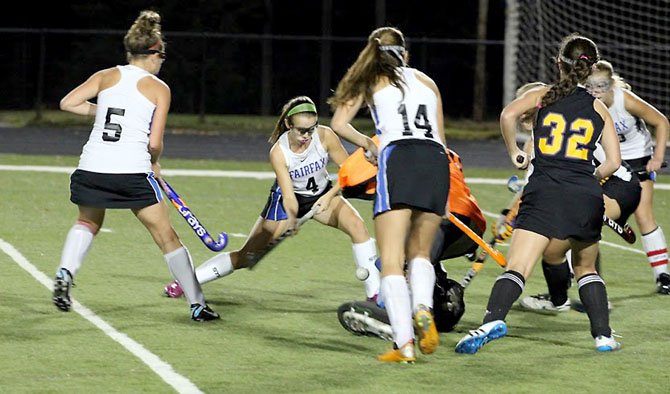 Fairfax sophomore Charlotte Duke (4) scored the only goal in a 1-0 victory against Lake Braddock in the first round of regionals on Oct. 23 at Fairfax High School.
Stories this photo appears in:

Sophomore Duke scores lone goal for Rebels.
The Fairfax field hockey team defeated Lake Braddock, 1-0, in the opening round of the Northern Region Tournament on Oct. 23.