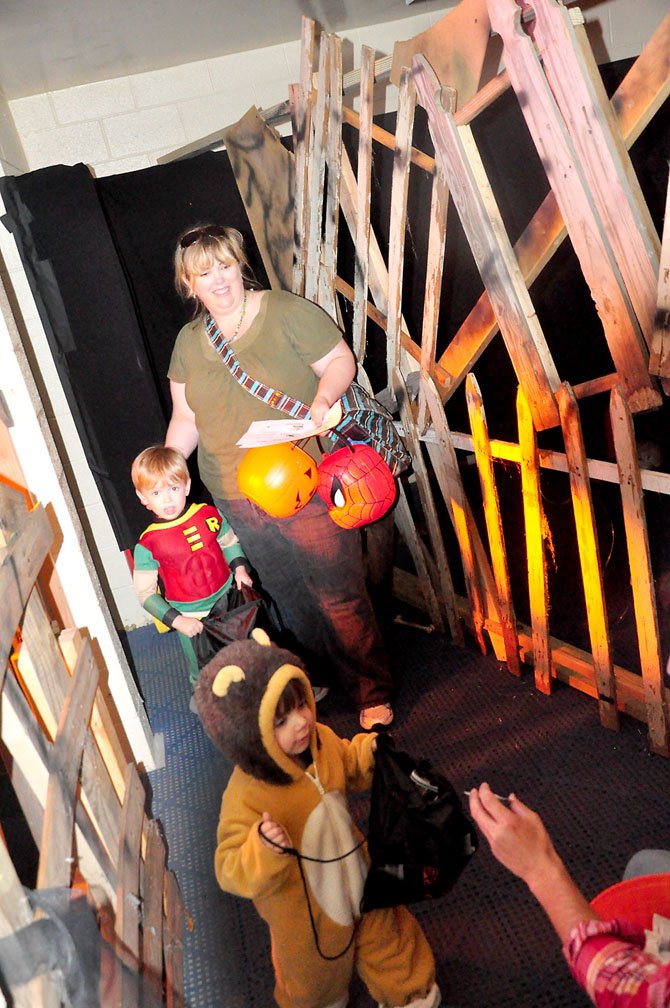 From front, Quinn, 3, Alex, 5, and Rachel Macias of Springfield make their way through the Bradley Farm Haunted House Saturday, Oct. 27.
Stories this photo appears in:

Bradley Farm hosts annual haunted house fundraiser.
Charlie Bowen came to the Bradley Farm clubhouse expecting to see some people in zombie makeup, maybe with some gruesome props. He didn't expect to spend what felt like the longest 120 seconds of his life jumping at every single sound.