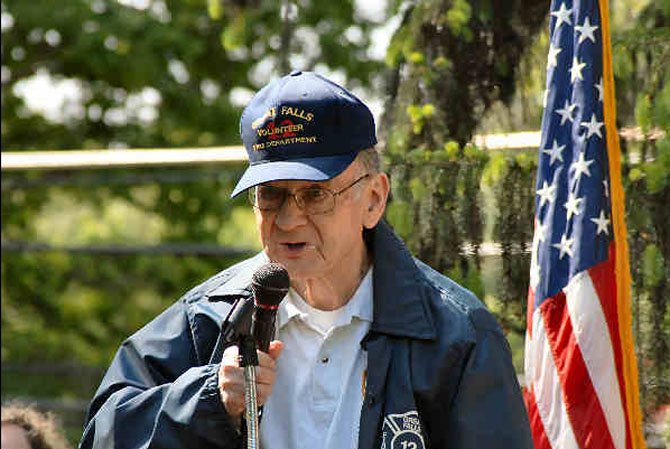 Milburn Sanders welcomes guests to Great Falls Day, Saturday, May 6, 2006 at Great Falls Grange Park.
Stories this photo appears in:

Was founding member of Great Falls Volunteer Fire Department and Great Falls Historical Society.
Sanders, Milburn Page, 90, of Great Falls, died on Sunday, Sept. 2, 2012. A retired civilian U.S. Naval Department employee, Mr. Sanders was a native of Great Falls, born there when the area was known as Forestville.