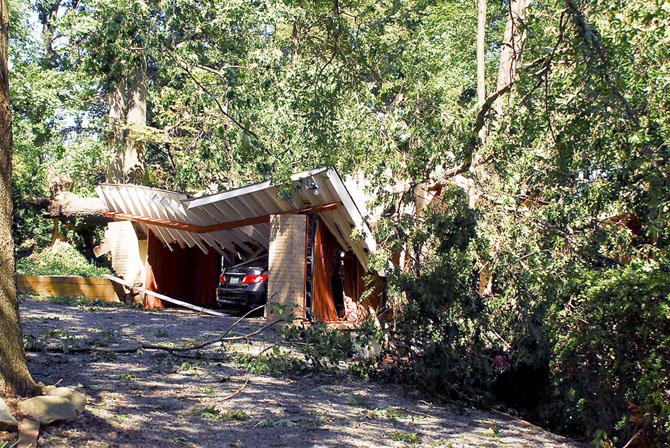 An oak crushed Tom and Sue Hill's garage on South Shore Drive. The car parked inside appeared as if it were undamaged. Along with many homeowners on South Shore Drive, the Hills will only know the total damage of the storm after the fallen trees are removed.
Stories this photo appears in:
It felt like déjà vu on South Shore Drive near Lake Anne in Reston. A powerful wind and rain storm hit the area around 3:30 Saturday afternoon. The majority of the storm damage was concentrated, almost in a straight line, from North Shore Drive near Fairway Apartments to Weihle Avenue.