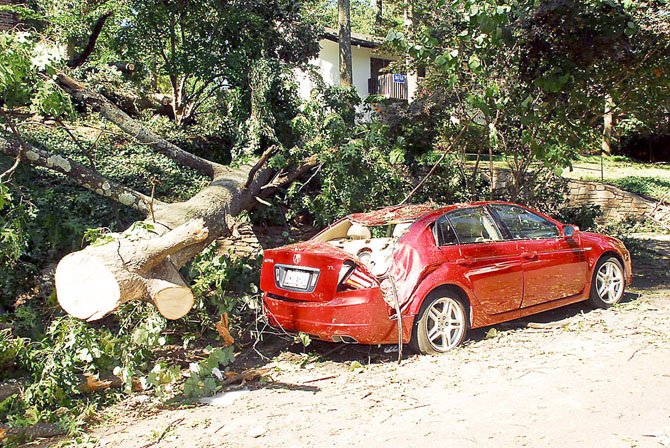 This Acura parked along South Shore Drive was another casualty of Saturday's brief storm.

Stories this photo appears in:
It felt like déjà vu on South Shore Drive near Lake Anne in Reston. A powerful wind and rain storm hit the area around 3:30 Saturday afternoon. The majority of the storm damage was concentrated, almost in a straight line, from North Shore Drive near Fairway Apartments to Weihle Avenue.