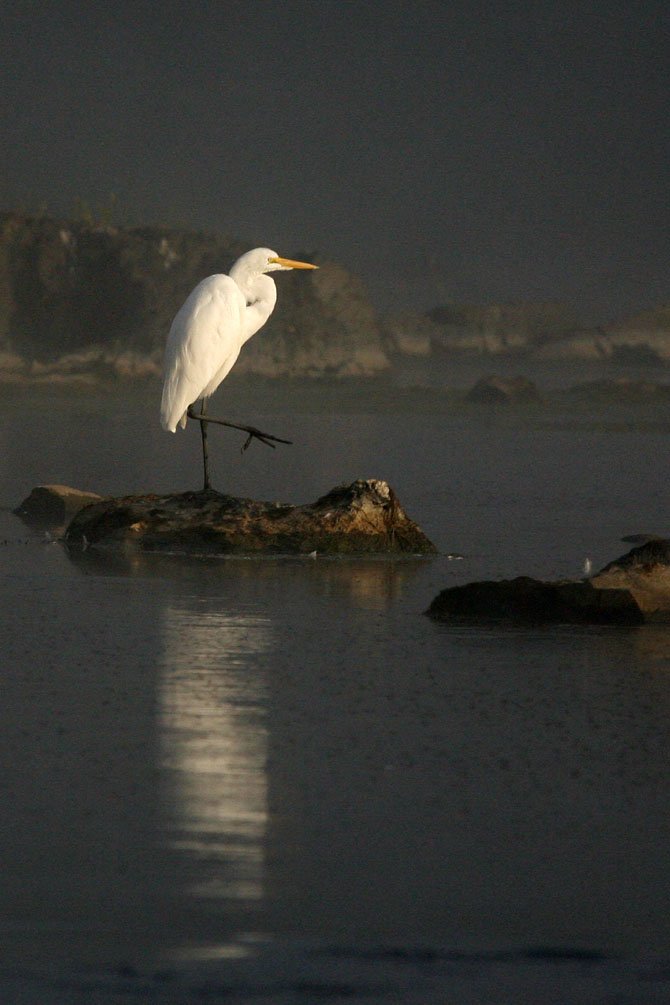 In my 30 plus years in the area I have never seen a great egret in Great Falls, so on a foggy morning in September I got my chance when we spotted about four of them on different rock outcroppings. They are truly magnificent as the early morning sun caught this one just as he was getting ready to move and I captured this pose with one leg up. These birds are the size of great blue herons yet quite skittish and just seem to spend the summer in the Potomac.

Stories this photo appears in:

Whether a newcomer or an "oldcomer" like me, I urge everyone to explore Riverbend Park and the Potomac as it flows by Great Falls.
For the past several years I have been photographing the landscapes, landmarks and wildlife of this place we call Great Falls. During this period I have been to Riverbend Park numerous times with my camera, but in May 2012 I noticed a sign near the boat rental area that listed the rates for each type of craft such as canoes, kayaks and aluminum flat-bottomed jon boats.