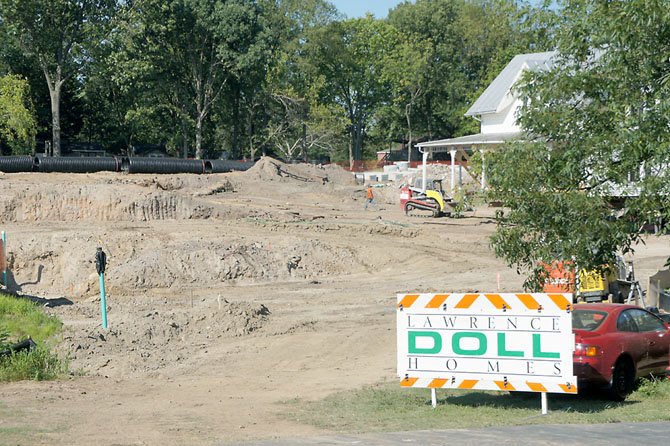 Now you see it, now you almost don't: the historic farmhouse at 820 Monroe Street makes the move from its old slot on the site, prior to being settled into its new location, closer to Monroe and situated where it can become the focal point of the new Monroe Hill development of Craftsman-style homes.

Stories this photo appears in:

No one seems to know exactly when the old white farmhouse at 820 Monroe Street in Herndon was built, or who the first owners might have been, although it's rumored that it was originally built as a summer home for a DC resident. Ninety-three-year-old Carl Payne is the last private owner. He bought the place from the Yount family, who had owned it, and about 50 acres of present day Herndon, since 1861.