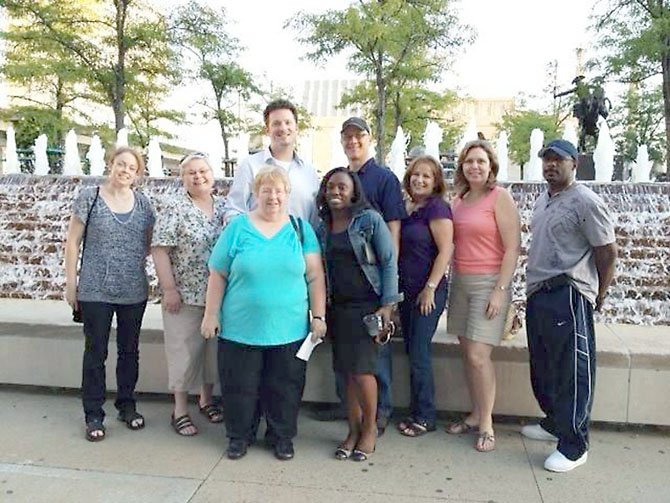 As part of the "100,000" Homes campaign, community volunteers and homeless advocates attend a "boot camp" in Kansas City this summer. (From left) Susan Ryan, New Hope Housing; Lori Mclean, Housing Development; Tom Barnett, OPEH; Nella Leppo, Community Services Board; Jerrianne Anthony, FACETS; Thomas Nichols, Volunteers of America; Carol Erhard, Fairfax County Housing and Community Development; Debbie Scaggs, OPEH; and Vince Jenkins, Reston Interfaith.
Stories this photo appears in:

Fairfax County joins national effort to house 'most vulnerable.'
Fewer families experienced homelessness in Fairfax County this year, a 16 percent decline stemming largely from the County's "housing first" focus, which rapidly identifies housing for those living on the edge. But the number of chronic homeless—the most entrenched street dwellers and vulnerable individuals—jumped 20 percent this year. According to the September report released by the Fairfax County Office to Prevent and End Homelessness (OPEH), 51 percent of single homeless individuals (353 people) were identified as chronically homeless in 2012, compared to 39 percent in 2011. An additional 43 adults were counted as unsheltered in 2012 over the previous year.