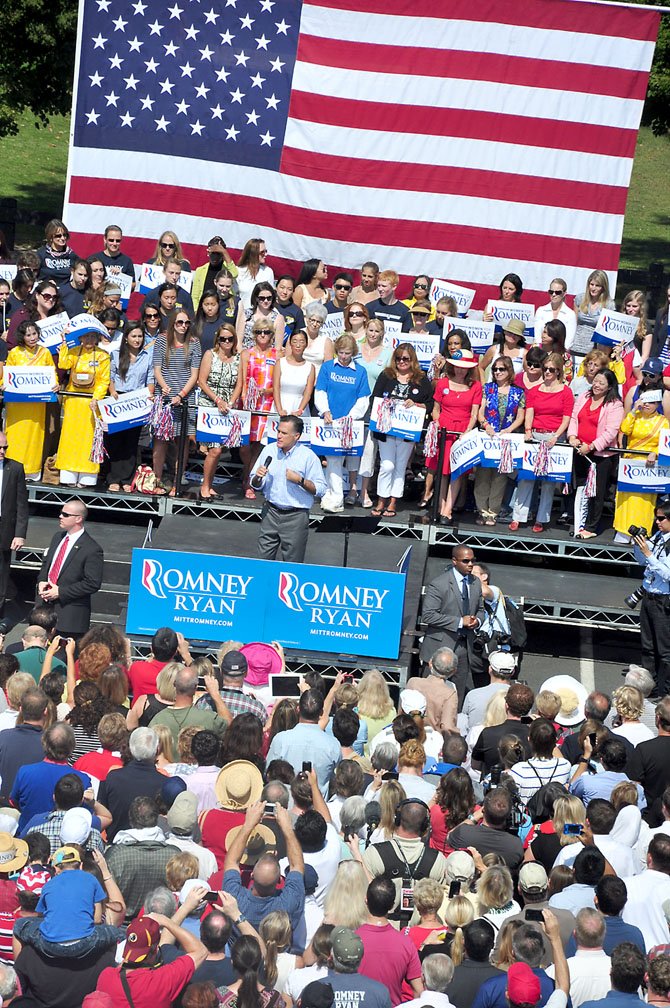 Almost 3,000 people gather to hear Mitt Romney at Van Dyck Park in Fairfax, Thursday, Sept. 23.
Stories this photo appears in:

Presidential candidate draws almost 3,000 at Van Dyck Park.
Republican presidential candidate Mitt Romney appeared in Fairfax, Thursday, Sept. 13, bringing almost 3,000 supporters out to Van Dyck Park. Attendees packed the streets surrounding the park all morning, and stayed in line even if they weren't able to get in throughout Romney's speech.