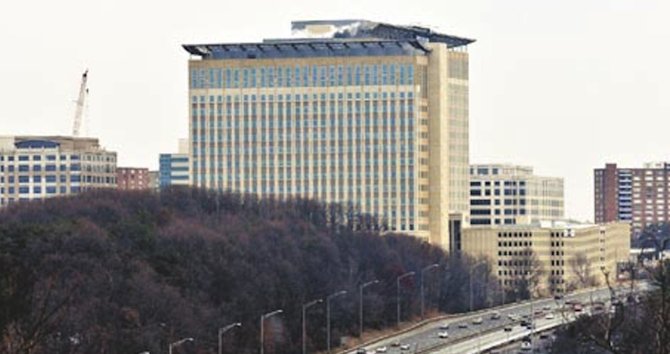 More than 6,000 daily commuters were added to the West End when the Washington Headquarters Service opened last year.
Stories this photo appears in:

Ghosts of 2008 haunt the BRAC five.
The ghosts of 2008 are haunting the campaign for mayor and City Council, as candidates clash over events leading up to the relocation of more than 6,000 daily commuters to the city's West End.