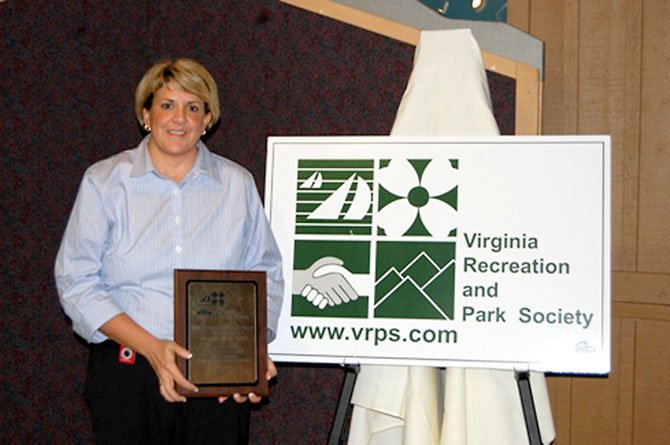 Herndon Parks and Recreation won two awards.
Stories this photo appears in:

Ann Marie Heiser, deputy director at Herndon Parks and Recreation Department, accepts the award for "Best Promotional Effort—Traditional" for the Herndon Festival Sponsorship Brochure this September at the annual Virginia Recreation and Park Service Conference. The 2011 Herndon festival special design T-shirt was also voted Best Promotional Effort—Specialty.