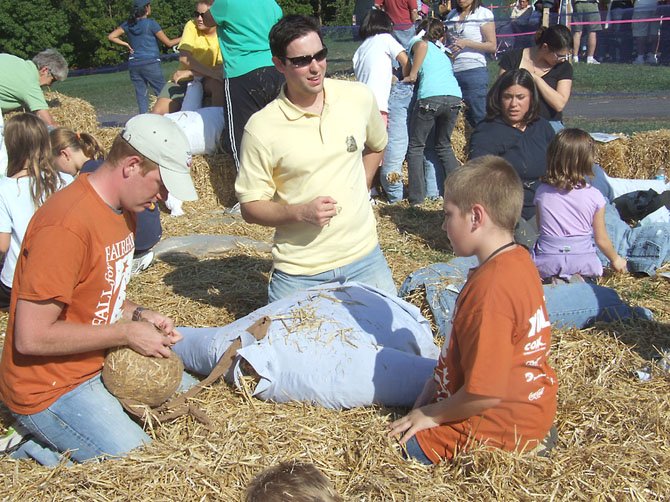 The whole family can get into the fun of making their own scarecrow at the Fall for Fairfax KidsFest on September 29 and 30 at the Fairfax County Government Center. From 10 a.m.-7 p.m., Northern Virginia's largest family fall festival boasts more than 100 hands-on activities and exhibits focusing on education, sport and fitness, the environment, public safety and personal health; enjoy a farmers' market, pony and hayrides, scare-crow making, pumpkin decorating, a carnival and dozens of shows for children. 703-324-3247 or www.fallforfairfax.com.

Stories this photo appears in:

Saturday, Sept. 29 from 10 a.m. to 7 p.m. and Sunday, Sept. 30 from 10 a.m. to 5 p.m.
Celebrate Fairfax, Inc. will present the 20th annual Fall For Fairfax KidsFest this weekend at the Fairfax County Government Center. Enjoy exciting, interactive and educational programs, entertainment and activities. Fall For Fairfax KidsFest is specially designed for families with elementary and pre-K aged children. There will be three stages of free entertainment, including the Inova Health Stage and the Fall for Fairfax Kids Stage.

Along with the seasonal changes of fall—"sweater weather," the oft-sighted decorative pumpkin, new menus and produce, and the swath of color across the treeline in every direction—come the fall events. Apple picking, parading through town in costume and spending time enjoying fall in Fairfax County are musts. Here are some favorite events to aid and abet your celebration of the season at hand.