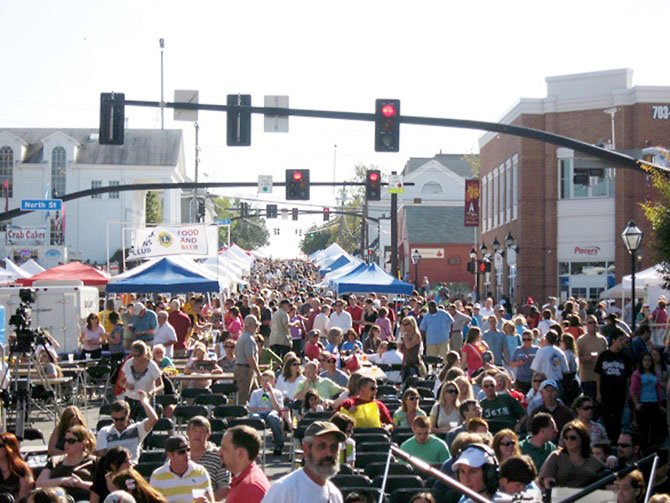 Celebrate Fairfax, Inc. will present the 20th annual Fall For Fairfax KidsFest this weekend at the Fairfax County Government Center. Enjoy exciting, interactive and educational programs, entertainment and activities. Fall For Fairfax KidsFest is specially designed for families with elementary and pre-K aged children. There will be three stages of free entertainment, including the Inova Health Stage and the Fall for Fairfax Kids Stage.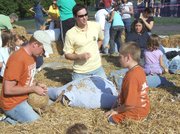 Activities include scarecrow making, pumpkin painting, public safety and recycling-themed exhibits, pony rides, petting zoo, hay rides, model trains and the KidWay MidWay, with more than a dozen rides and attractions. There will also be more than 75 exhibits, activities and great festival food. Admission for entry and most activities is free.
Fairfax County Government Center, 12000 Government Center Pkwy., Fairfax. www.fallforfairfax.com.
36th Annual City of Fairfax Fall Festival
Saturday, Oct. 13 from 10 a.m. to 5 p.m. (rain date Oct. 14).
What started out as a small market for artisans to display their wares has grown to a festival with more than 400 arts, crafts, information, food, gourmet food vendors, children's activities and rides, and three stages of music and entertainment for all ages. Celebrating its 36th year, the City of Fairfax Fall Festival 2012 is still a "hometown festival at heart." Enjoy this family-friendly exciting outdoor street festival in historic Fairfax. Admission is free. For more information, call 703-385-7858. Pets are discouraged at the festival. The City of Fairfax is committed to a policy of nondiscrimination in all city programs, services and activities and will provide accommodations upon request. To request accommodations, please call 703-385-7949 one week prior to event.
Free Shuttle Buses will run from 9:30 a.m. to 5:30 p.m. from
George Mason University, 4400 University Drive, and Fairfax High School, 3501 Rebel Run. www.fairfaxva.gov/specialevents.
Swiss Bakery & Pastry Shop Oktoberfest Celebration
Saturday, Oct. 27 from 11 a.m. to 2 p.m.
The popular bakery will feature live music by German band Alte Kameraden, beer tasting and samples from their menu. If you dress in German clothing, you receive a free Bavarian pretzel. The "Alte Kameraden" is the German Band unit of the City of Fairfax Band. The "Old Comrades" have introduced American audiences to the lush, spirited festmusik played by Bavarian bands since 1977.
5224 Port Royal Road, in the Ravensworth Shopping Center, Springfield.
www.theswissbakery.com or call 703-321-3670.
Celebrate Fall at Heather Hill
Heather Hill Gardens, Oct. 1–31.
Pumpkins and mums and gourds, oh my. Heather Hill's annual Pumpkin Patch is open Oct. 1-31, and includes something for everyone. Kids will have fun in the petting zoo, the pumpkin fort, the moon bounce and other attractions. The nursery has everything to make your home ready for fall: pumpkins, gourds, mums, straw, cornstalks and winter-hardy pansies. Want special pumpkins? Heather Hill has blue, white and "warty" pumpkins in all shapes and sizes.
8111 Ox Road, Fairfax Station. www.heatherhillgardens.com or 703-690-6060.