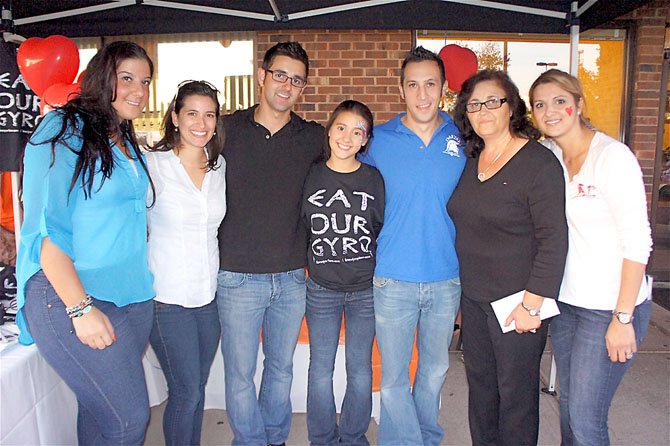 Welcome to Spartans Family Restaurant: Athena Trifonas, Evangelia Tsapos, George Sarantis, Dimetra Sarantis, Angelo Linardakis, Xenia Sarantis and Eleni Sarantis Linardakis are a family united. Together they greeted all comers to the restaurant founder Chris Sarantis' memorial celebration. Mr. Sarantis' widow, Xenia continues to run the family's two restaurants with the help of son George and daughters Eleni and Dimetra, niece Athena, son-in-law Angelo and his sister Evangelia.

Stories this photo appears in:

Family and friends celebrate the life of Chris Sarantis of Burke.
Is it always this packed on a Thursday evening at Spartans Family Restaurant in Burke? "We are always pretty busy, weekdays, weekends," said George Sarantis, son of the establishment's late owner and founder, Chris Sarantis, "but tonight it was a little different. Tonight, the line started early, at 5:30."