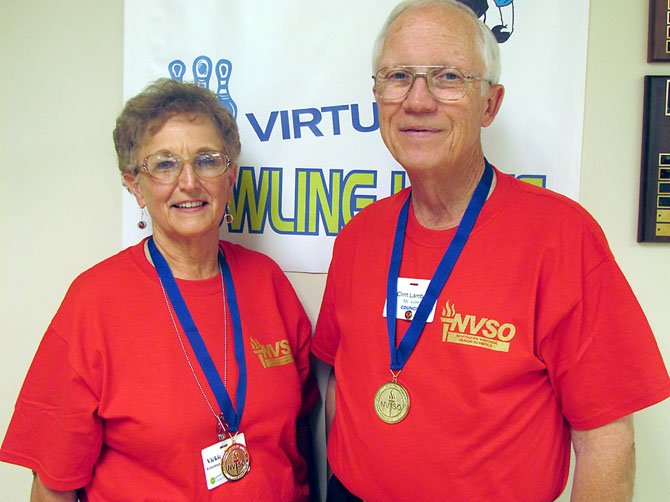 Clint and Vickie Lambert sporting their 2012 gold medals.
Stories this photo appears in:

Greenspring residents earned five gold, three silver and two bronze medals in Senior Olympics.
This year, 15 Greenspring residents competed in the Northern Virginia Senior Olympics (NVSO) Wii bowling competition. Greenspring, a Gold Sponsor for the NVSO, hosted the competition for the fourth consecutive year at the specially designed community alley featuring six virtual bowling lanes. Overall, over 60 seniors from across Northern Virginia participated in the 2012 NVSO Wii bowling competition at Greenspring.