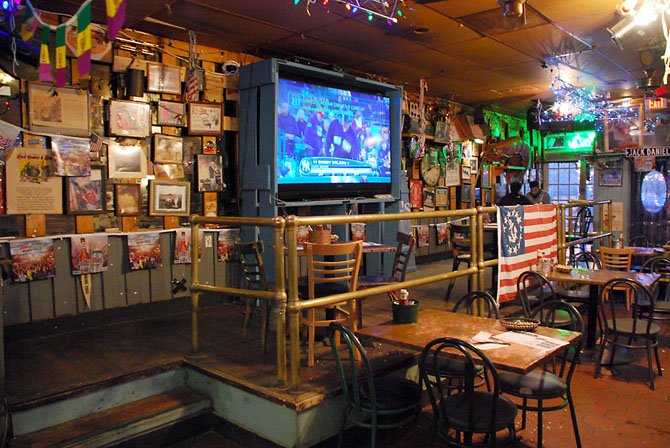 Fat Tuesday's at University Mall in Fairfax hosts live music this Saturday, benefiting the Avon Breast Cancer Crusade and Susan G Komen Foundation.
Stories this photo appears in:

Waiting Man with Treece to perform at Fat Tuesday's.
"We were just jamming, and swore we wouldn't do gigs," said Pete Laiti (53), guitarist and singer for the group Waiting Man. "But if we ever did, it would be for charity." This Saturday Waiting Man, together with Laiti's son Patrick, 27, look to pack the house at Fat Tuesday's Mardi Gras-themed bar and restaurant in Fairfax.