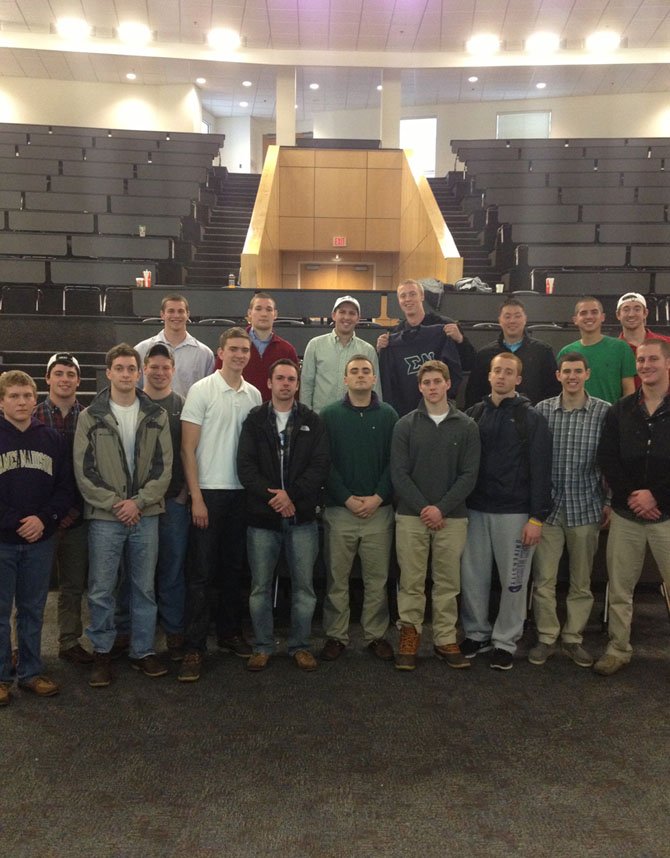 Thirty-three members from the James Madison University chapter of Sigma Nu Fraternity (a portion of whom are pictured here) arrived Saturday morning to assist with delivering mulch to many neighborhoods in the Centreville community.
Stories this photo appears in:
Mulch Sale Supports After-Grad Party The Centreville High School community rallied around its seniors and bought thousands and thousands of bags during the annual mulch sale March 15-16. The result: 13,500 bags of mulch sold and delivered in two days.