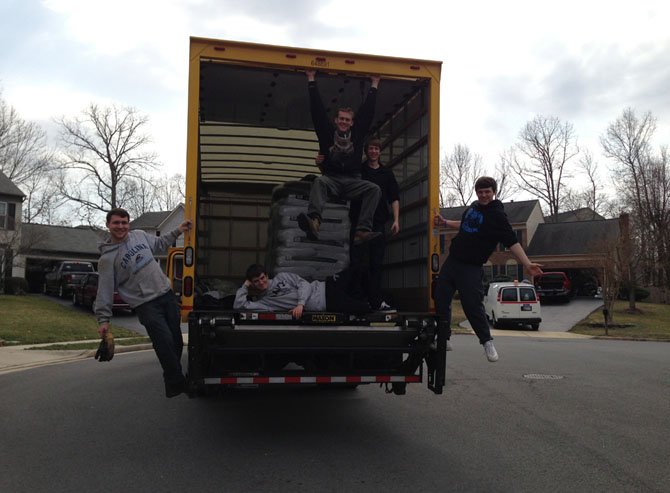 Seniors Matthew Rice, Connor Crilly, Daniel Weisz, Andrew McLenigan and Jake Fulkerson take a moment to relax during CVHS's annual mulch sale/delivery during their shift on Saturday, March 16.
Stories this photo appears in:
Mulch Sale Supports After-Grad Party The Centreville High School community rallied around its seniors and bought thousands and thousands of bags during the annual mulch sale March 15-16. The result: 13,500 bags of mulch sold and delivered in two days.