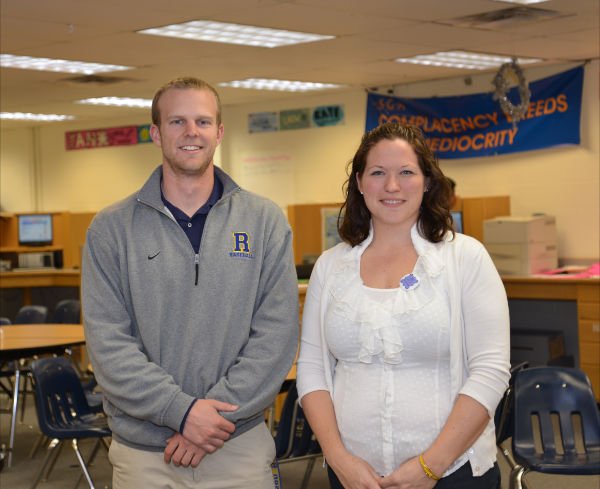 Daniel Clements and Alison Neun co-sponsor the SGA class at Robinson: Clements teaches science and Neun is in special education.
Stories this photo appears in:

The number 26 is in honor of the 20 students and six staffers killed during the Sandy Hook Elementary School shooting.
Even if only 10 percent of Robinson Secondary School's almost four thousand students accept the Student Government Association (SGA)'s 26 Acts of Kindness Challenge during the month of April, that would still mean 10,400 random acts of kindness and courtesy added to the world. Not a bad achievement.