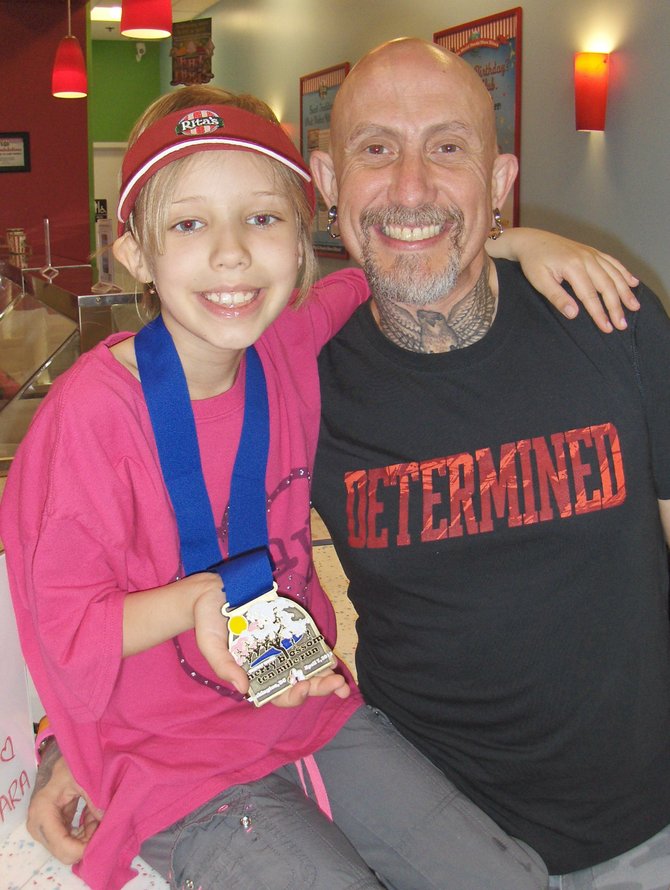 "Tattoo Tom" Mitchell gave Tara Sankner his Cherry Blossom 10-Miler race medal.
Stories this photo appears in:

Rita's Italian Ice raises money for Tara Sankner.
Standing on a crate behind the counter of Rita's Italian Ice, 8-year-old Tara Sankner of Fairfax scooped the cool, frosty treat into cups for customers. Some came there Monday evening because the weather was warm and they enjoy Rita's offerings. Many others came because the Fairfax location was holding a fundraiser for Tara, who was recently diagnosed with brain cancer.