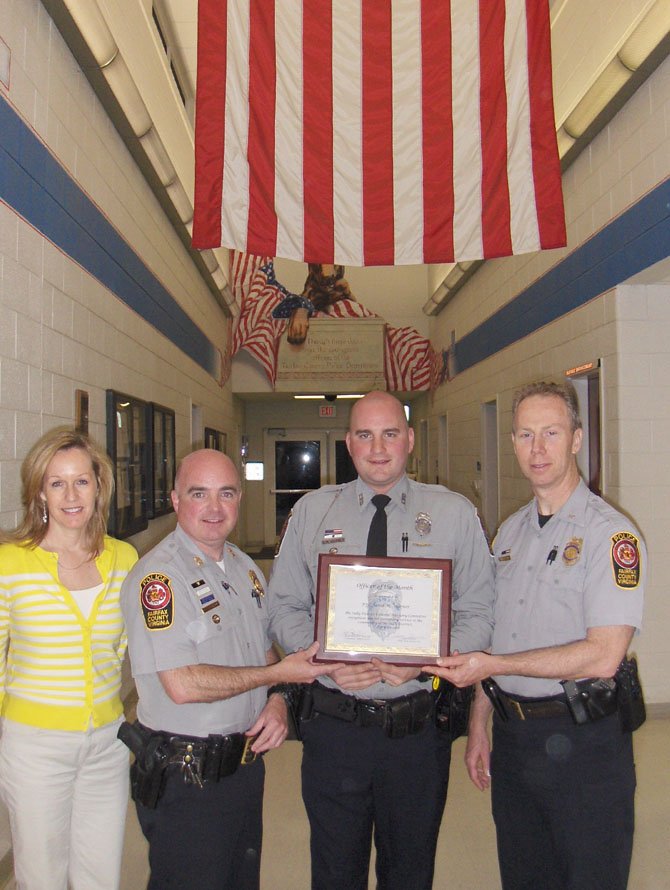 From left are CAC Chairman Leslie Jenuleson; Capt. Ed O'Carroll, commander, Sully District Station; PFC Jared Warner and Lt. Rich Morvillo.
Stories this photo appears in:

PFC Jared Warner is the Sully District Police Station's Officer of the Month. He was honored at the April 10 meeting of the station's Citizens Advisory committee.