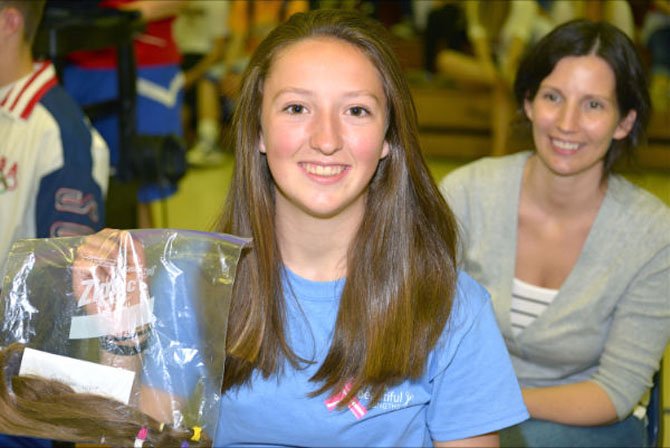 Ninth grader Savannah Willet of Clifton shows off her bag of donated hair. Her mom Megan Dygve sits beside her, having made the first cut. Savannah has been growing those lustrous locks since third grade.

Stories this photo appears in:

26 Acts of Kindness campaign continues.
April 1st marked the beginning of Robinson Secondary School's "26 Acts of Kindness"—a tribute to the 26 children and adults who were killed at the Sandy Hook Elementary School shooting last December in Newtown, Conn. The Student Government Association (SGA) pulled out all the stops to make this "pay it forward" campaign a success, even providing t-shirts with space on the back for supporters to fill in each act of kindness performed, producing a promotional video that was uploaded to YouTube, and even establishing a Twitter site where do-gooders could post what good deeds they had done.