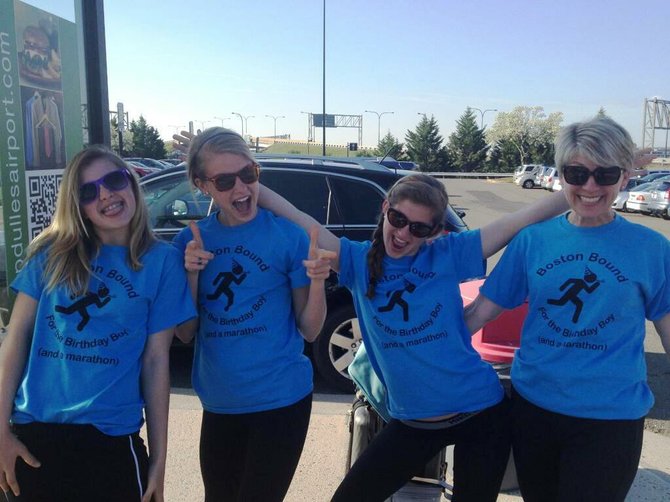 West Springfield High School student Christine Wittich, standing next to her mom Julie (far right), posted this Twitter photo of her family on Saturday, April 13, in matching shirts, ready to attend the Boston Marathon.

Stories this photo appears in:

Friends and family pray for the Wittich family.
The Wittich family of West Springfield was excited about attending the Boston Marathon, one of the historic city's prominent annual civic pride events. On Saturday, April 13, Christine Wittich, a West Springfield High School student, posted several tweets about the upcoming trip. "Wittich invasion has commenced. Is Boston ready?" and "Yay for being that matching family," with a photo of mom Julie and sisters in matching blue t-shirts. But after Monday's bomb blasts transformed the Boston Marathon into a scene of chaos and terror, leaving three dead and more than 100 injured, Wittich's tweets became more muted.