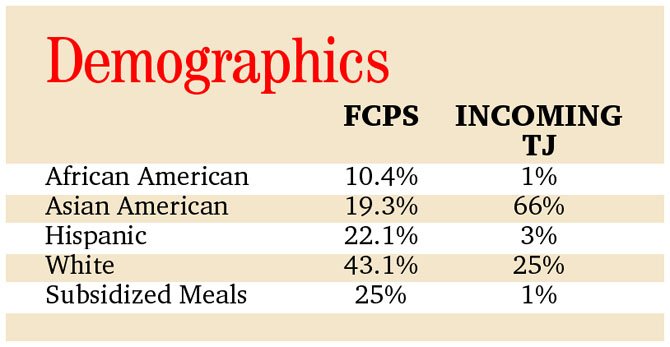 Stories this photo appears in:

TJ admissions illustrate growing gap between "haves" and "have-nots."
More than 181,000 students attend Fairfax County Public Schools. So why do the 480 students who were accepted for next year's freshman class at Thomas Jefferson High School for Science and Technology seem so important? Fairfax County Public Schools have a single elite magnet school, Thomas Jefferson, and TJ is frequently referred to as the top high school in the country. Dramatic disparity in the makeup of admissions at TJ is an indicator of disparity in early identification of students as gifted and talented, of access to advanced classes and enrichment, and in the basic education that the Fairfax County Public school system offers to all of its students.