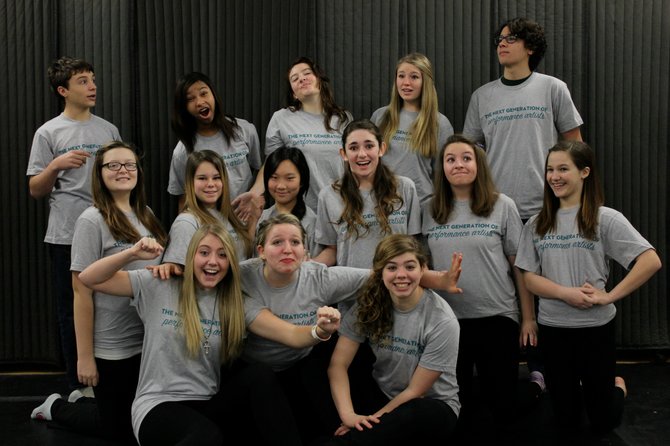 Top row, from left: Alex Lundgren, Symantha Gant, Abigail Spira, Hailey Corkery, Francesco Basti; center row: Kaleigh Mullins, Sophie Young, Emma Choi, Annie Begley, Jessica Ashworth, Zophia Pryzby; bottm row: Charlotte DeWolfe, Talley Murphy, Savanna Salassi. Not pictured: Brian Conner.

Stories this photo appears in:
Dodgeball Theater's "Respond" addresses teens' need for connections, dangers of isolation.
How do teens respond to the changes in their lives? Dodgeball Theater's Teen Ensemble explores this in their latest production "Respond," which addresses teens' need for connections with others and the dangers of isolation. "People often marginalize the artistic vision of young people," says Haley Murphy of Great Falls, co-director of Teen Ensemble. "We really want to maximize it." Each year the ensemble, now in its fifth year, develops and performs an original work that combines monologues, movement pieces, scenes and other theatrical elements, including film.