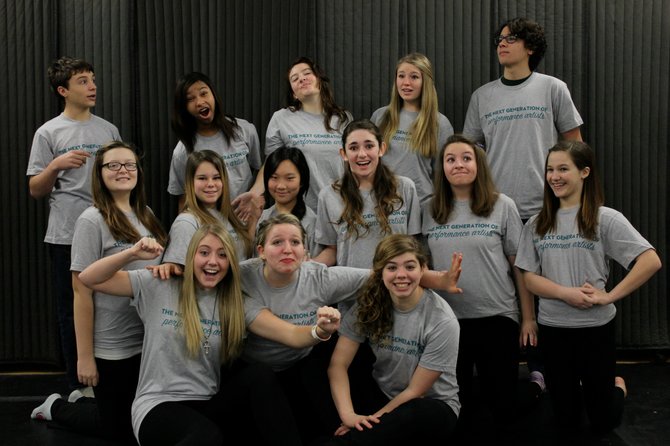 How do teens respond to the changes in their lives? Dodgeball Theater's Teen Ensemble explores this in their latest production "Respond," which addresses teens' need for connections with others and the dangers of isolation.
"People often marginalize the artistic vision of young people," says Haley Murphy of Great Falls, co-director of Teen Ensemble. "We really want to maximize it."
Each year the ensemble, now in its fifth year, develops and performs an original work that combines monologues, movement pieces, scenes and other theatrical elements, including film.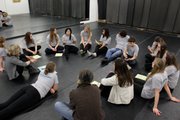 "It's about responding to the changes that are happening in our lives, moving away and going to college."
Langley Senior Savanna Salassi
Where and When
"Respond" debuts April 27 at 7 p.m. at the Artory in Herndon. Other performances: April 28, 7 p.m., at ArtSpace, Herndon; May 25, 3 p.m., at Gum Spring Library; June 2, 3 p.m., at Ashburn Library; June 10, 7 p.m., at Cascades Library.
This year's 15-member ensemble of 13- to 18-year-olds developed the script for "Respond" through improvisation work and writing that they shared every week, guided by Murphy and co-director Heide Zufall. Topics covered include family, religion, drinking, self-image, divorce, fitting in and friendship.
"We have to share a lot and it's about our life experiences, but no one judges," says Langley freshman Abby Spira. "[The sharing] makes you feel like you're not the only one … and you hear of problems sometimes worse than yours. It's just a nice sense of community."
Working as an ensemble allows the performing artists to develop a level of trust they might not otherwise have. Teens also get to focus on developing and sharing their individual artistic voice. Senior members of the ensemble establish a broad theme, then the entire ensemble works together to refine that theme in ways that are meaningful to them on a personal level.
This year's theme resonates deeply with Langley senior and fifth year ensemble veteran Savanna Salassi.
"It's about responding to the changes that are happening in our lives, moving away and going to college," says Salassi, who will be attending the University of Vermont in the fall.
For ensemble members not yet college bound, other changes and challenges facing teens are explored, creating a snapshot of teens' feelings, thoughts and ideas about themselves and the world around them that capture the essence of their lives.