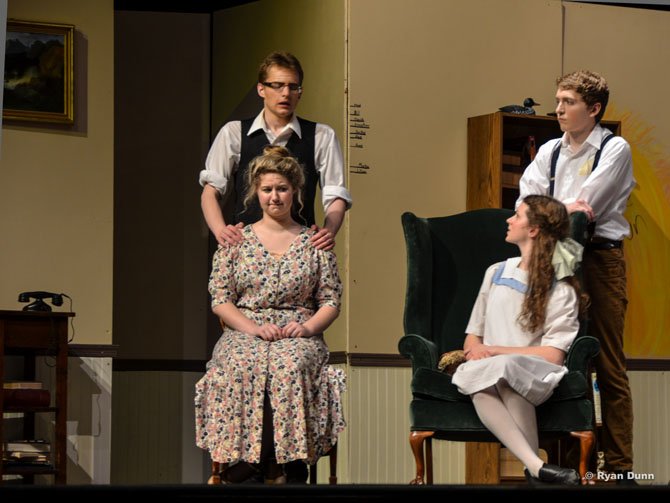 Standing, from left, Chris Hrozencik, Hunter Robinson; seated, Cassie Sezymezk and Sarah Overton in Herndon High's production of "Cheaper By The Dozen."

Stories this photo appears in:

When Herndon High School theatre director Zoe Dillard was selecting plays for the 2012-2013 theatre season, she did not expect she would be choosing "Cheaper By the Dozen." "It was a shift for us," said Dillard. "It was an alternative to Thornton Wilder's 'Our Town.'" The plays share some similarities. They are both set in 1920s America, and are "straight plays," not musicals.