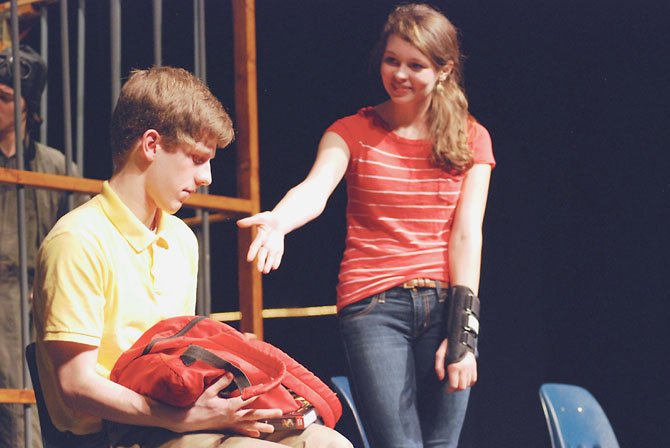 Lily, a high school teenager (played by sophomore Bonnie McClellan) reaches out to Austin, an autistic peer (sophomore William Shipley) in West Springfield High School's production of "The Other Room," by Ariadne Blayde. The play won the State VHSL One-Act Drama Title for 2013.
Stories this photo appears in:

Powerful play takes students inside the mind of autistic teen.
In 1996, Bernie DeLeo was exactly where he thought he should be. A former actor-turned-film producer and writer, DeLeo was living in New York City with his wife and young son. He had an agent, and had just gotten work on a sitcom—Life's Work—starring Michael O'Keefe. But one weekend, while he was in Los Angeles, he got a call from his wife that irrevocably changed the course of his life. Charlie, his 3-year-old son, had been diagnosed with Asperger's Syndrome, a form of autism.