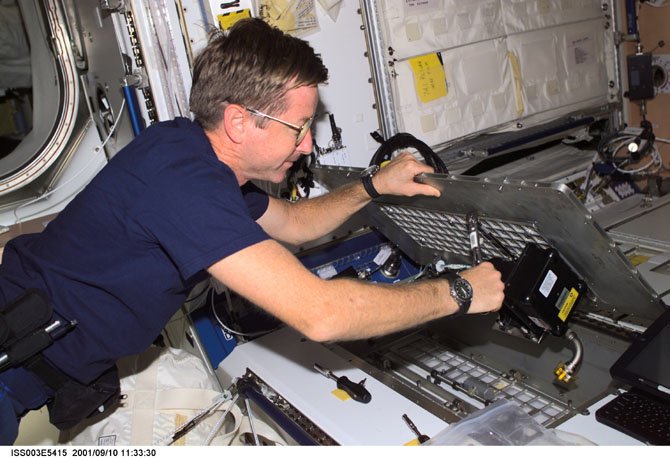 Frank Culbertson aboard the International Space Station

Stories this photo appears in:
Frank Culbertson Jr. was a NASA astronaut for 18 years. He's flown three space missions and logged more than 144 days in space as a shuttle commander, pilot, and station crewmember. His last mission launched on the Shuttle Endeavor and lasted 129 days, from Aug. 10-Dec. 17, 2001.