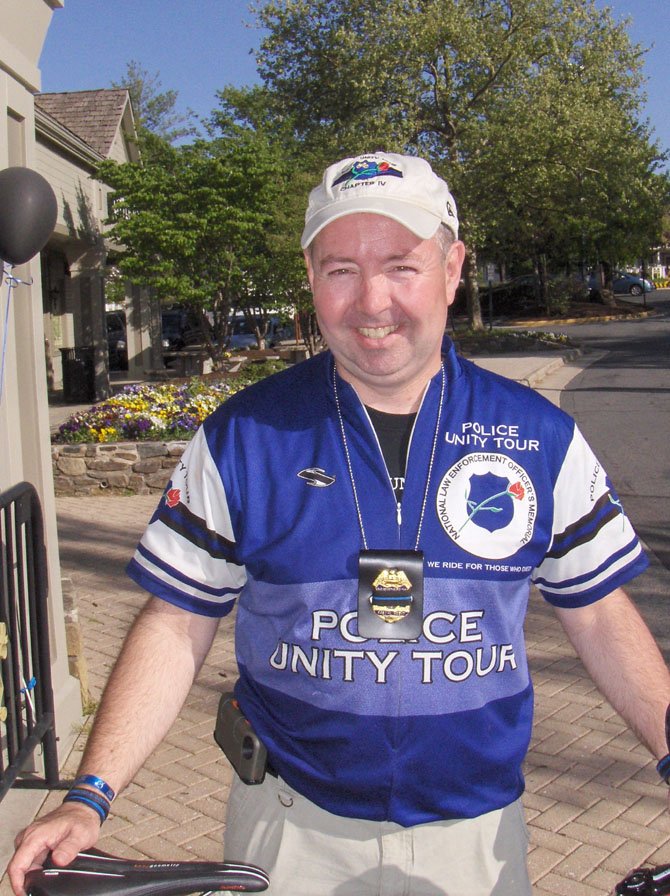 Kevin Whalen

Stories this photo appears in:
Police Unity Tour is this weekend.
Centreville's Kevin Whalen has bicycled in five Police Unity Tour (PUT) rides, but this year was going to be different. Then tragedy struck and changed his mind. He's a federal agent with the Treasury Department, and his partner there, Tammy Anzenberger, is married to a Prince William County police officer. And that's how Whalen learned about Chris Yung, who died in the line of duty on Dec. 31, 2012 — and in whose honor Whalen will ride this weekend.