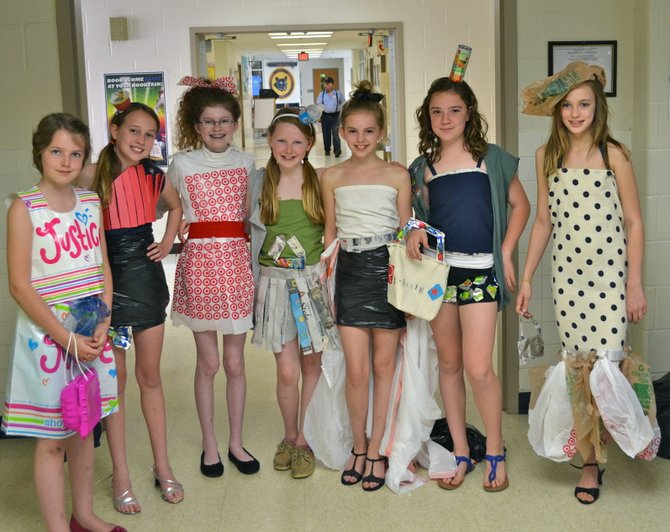 Fifth graders Summer Parise, Tiffany Parise, Minna Thompson, Erin Connery, Daisy Chapin, Juliette Amorosi and Catherine Quatrini presented a fashion show featuring outfits made of recycled goods.
Stories this photo appears in:

The school celebrates Earth Day with a multi-media celebration and contest.
Spring Hill Elementary School kicked off a new tradition this year for Earth Day. The entire student body shared their own interpretation of the importance of Earth Day through a school-wide art show and talent contest. The students created a variety of artistic creations, ranging from visual art to poetry and performance art. The celebration concluded with a recycled-goods fashion show.