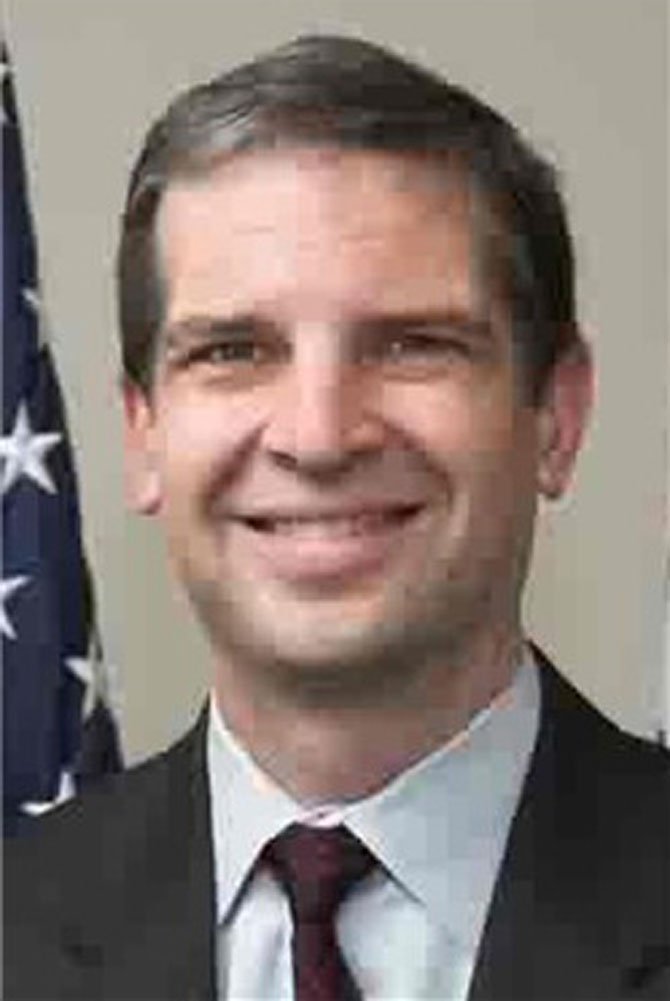 Sen. Mark Obenshain (R-26)
Stories this photo appears in:

Republican says he will defend amendment; Democrat is not so sure.
Virginia's next attorney general will have to stand in a courtroom and make a decision about whether or not the commonwealth's constitutional ban on marriage should be defended. Republican candidate Sen. Mark Obenshain (R-26) has been clear about his support for the amendment and his intention to provide a vigorous defense of marriage. Democratic candidate Sen. Mark Herring (D-33), on the other hand, has yet to take a position on whether or not he will defend the amendment.