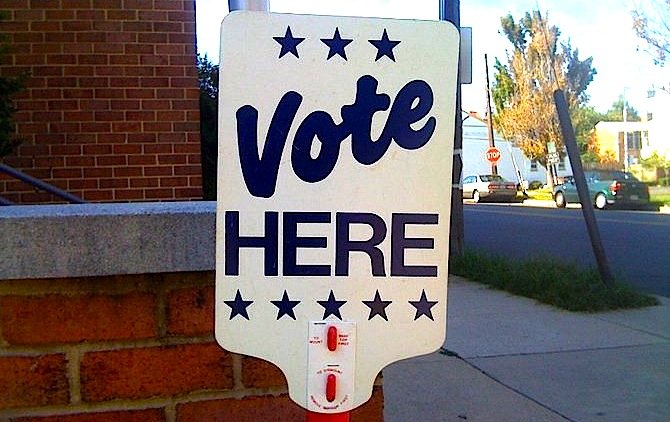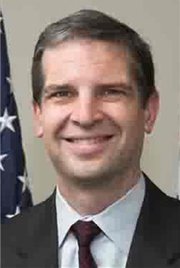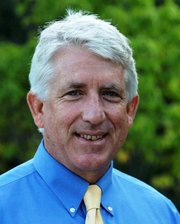 Virginia's next attorney general will have to stand in a courtroom and make a decision about whether or not the commonwealth's constitutional ban on marriage should be defended. Republican candidate Sen. Mark Obenshain (R-26) has been clear about his support for the amendment and his intention to provide a vigorous defense of marriage. Democratic candidate Sen. Mark Herring (D-33), on the other hand, has yet to take a position on whether or not he will defend the amendment if elected.
"He's taking a look at the case," said Kevin O'Holleran, campaign manager for the Herring campaign. "He's going to work with his attorney general staff and make sure that they do what they feel is appropriate in this circumstance."
Last week, the American Civil Liberties Union of Virginia and the Lambda Legal filed a federal lawsuit in the Western District of Virginia at Harrisonburg challenging the amendment. Ken Cuccinelli, the Republican incumbent currently running for governor, has vowed to defend the amendment in court. But he will no longer be the attorney general by the time the suit is before a judge. Meanwhile, the Obenshain campaign jumped on Herring's lack of position as a political weakness that demonstrates inconsistency.
"Senator Obenshain and Senator Herring both voted for Virginia's marriage amendment, both clearly at the time believing that it was constitutional," said Paul Logan, communications director for the Obenshain campaign. "Senator Obenshain has said consistently that as attorney general, he will defend Virginia's laws — including this one — against any challenges, whether he agrees with the policy behind the laws or not."
THE FEDERAL LAWSUIT was filed last week on behalf of a Staunton couple and a Winchester couple who have been denied marriage licenses. The ACLU and Lambda Legal are hoping to certify the case as a class-action suit to represent all same-sex couples in Virginia who wish to marry here or who have married in other jurisdictions. The complaint says constitutional prohibition against gay marriage, which was approved by Virginia voters in 2006, sends a message lesbians, gay men and their children are second-class citizens.
"I know of too many couples who have left the state due to a lack of the protections now offered to our neighbors in the District of Columbia and Maryland," said Sen. Adam Ebbin (D-30). "With a total of 13 states and D.C. offering equality to couples, Virginia is at a competitive and economic disadvantage."
The Staunton plaintiffs are Joanne Harris, 37, and Jessica Duff, 33, who have been together since 2006. They have a four-year-old son, Jabari. The Winchester plaintiffs are Christy Berghoff, 34, and Victoria Kidd, also 34, who have been together almost a decade. They have an eight-month-old daughter, Lydia. Advocates for gay marriage view the case as an ideal test of the constitutionality of prohibiting gays and lesbians from participating in the institution of marriage.
"More than half of the people of Virginia believe all Virginians should have the freedom to marry the person they love," said Claire Guthrie Gastañaga, executive director of the ACLU of Virginia. "Every day that same-sex couples in Virginia are denied the freedom to marry, the government sends a message that they are second class citizens and their families are not worthy of equal dignity and respect."
HERRING FINDS HIMSELF in a precarious political position. On one hand, the amendment is very unpopular with the Democratic base he needs to win a statewide election. So announcing that he intends to defend the prohibition in court would be a losing proposition. On the other hand, announcing that he will selectively defend Virginia's laws might be a difficult sell on the campaign trail.
"For Senator Herring, it's really a lose-lose situation," said Stephen Farnsworth, political science professor with the University of Mary Washington. "When people elect an attorney general, they want to hear the candidate say that he will defend the law. But there may be political advantages to saying that this is a law that, if elected, he would not support."
Republicans, on the other hand, find themselves on solid ground. Polls show that most Republican voters in Virginia support the prohibition against gay marriage. And social conservatives such as Cuccinelli are able to frame their support of the amendment in the context of adhering to the will of Virginia voters.
"Virginia has followed the traditional definition of marriage as being between one man and one woman for more than 400 years, and Virginians voted overwhelmingly to add this traditional definition to their constitution," said Brian Gottstein, spokesman for the attorney general. "Consistent with the duties of the attorney general, this office will continue to defend challenges to the constitution and the laws of Virginia."