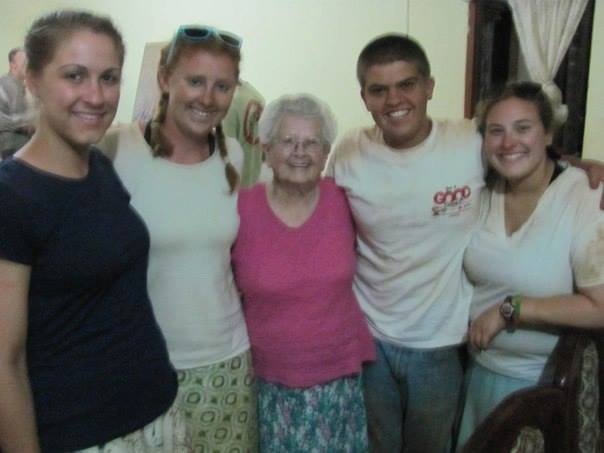 From left, Sarah Robbins, Shannon Wilkinson, Grandma Dot, Justin Pierson, Missy Foor. Grandma Dot is from Florida, and she has visited Yendi for the past seven years.
Stories this photo appears in:

I recently got back from the most life-changing experience of my short 21 years. Yendi, Ghana is a beautiful place on the West Coast of Africa that is so completely different from our delightful home in Springfield. As I traveled out of the United States for the first time in my life, I had no idea what to expect. I knew I was going to bring them the gift of mosquito nets, but I was not expecting the gift I was about to receive.