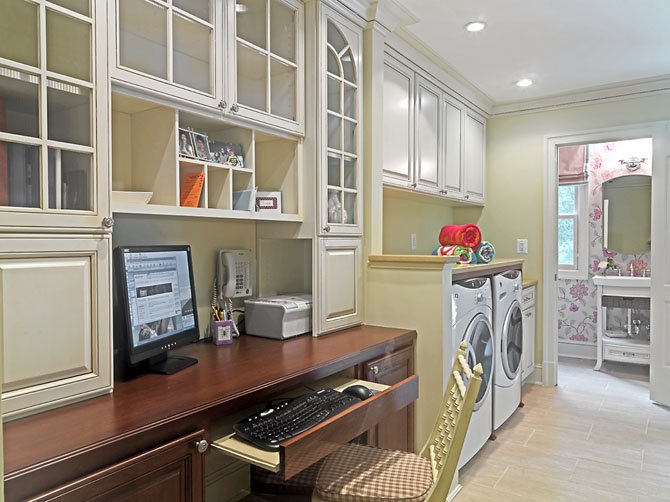 Lisa Magee of Case Design/Remodeling, Inc. says upright seating, like the desk chair in this McLean home, rather than swivel chairs or recliners, is best for learning.
Stories this photo appears in:

Local designers offer tips for creating functional and stylish homework spaces.
Summer will soon come to an end, and children everywhere will be heading back to school and coming home with homework. To keep students engaged and excited, some local designers offer suggestions for creating a space so fun and inviting that your children will want to hang out there — even if that means doing homework.