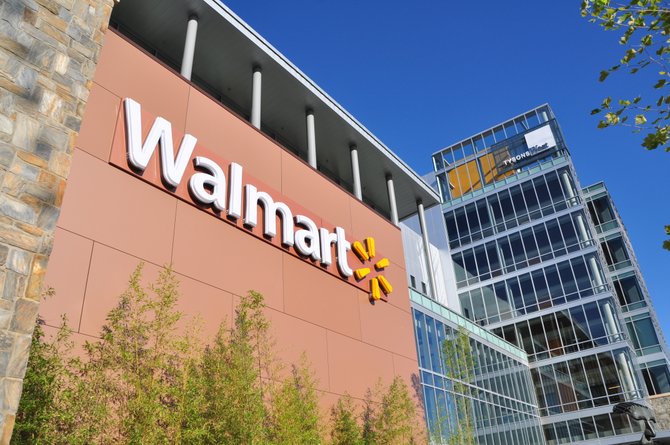 The Walmart in the Tysons West building officially opened Wednesday, Aug. 14.
Stories this photo appears in:

New store at Tysons West is first "urban style" location.
Walmart opened their first urban-style location in the country in Tysons Corner Wednesday, Aug. 14. The store, which is one of their "supercenters," will be open 24 hours a day, seven days a week and serves as the anchor of the JBG Rosenfeld Retail-owned Tysons West.