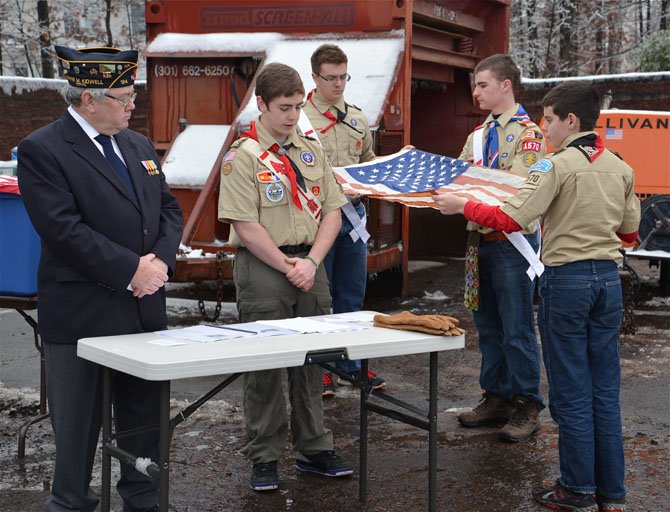 The First Flag for retirement is presented. Once presented and inspected, scout Patrick Nugent took the flag to the fires.
Stories this photo appears in:
Eagle Scout project retires American flags in Herndon.
We've all seen images of the American Flag being burned in protest both here and abroad, but did you know that burning the Flag is also done when it is "retired" after being deemed unserviceable? And that it is done so in a ceremony marked with respect and honor?