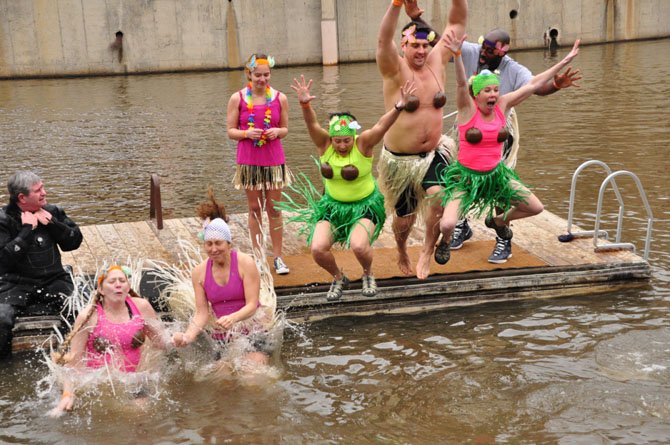 Divers hit the 35-degree water at Lake Anne Saturday, Feb. 2, to raise funds for Camp Sunshine, a camp for families of children suffering from life threatening illnesses.
Stories this photo appears in:

Hundreds participate in Polar Bear Dip to raise money for Camp Sunshine.
When Jean Young of Reston bundled up for her Saturday walk with her dog Seamus around Lake Anne Saturday, Feb. 2, she was worried her down jacket, long underwear, wool hat and gloves might not provide enough protection from the 30- degree weather. Little did she know she would be encountering more than 100 people wearing even less.