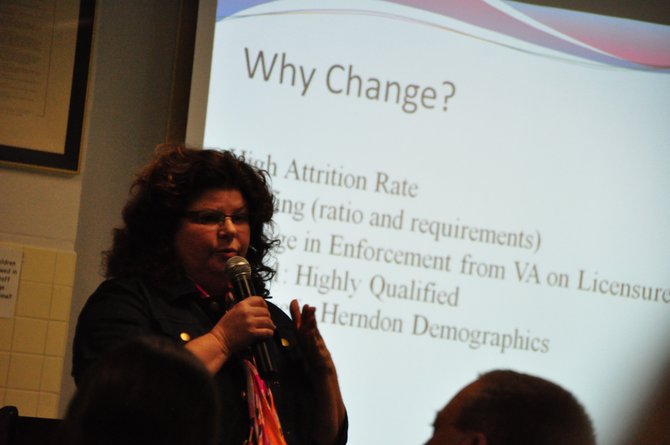 Ann Gwynn, principal of Herndon Elementary School, speaks to parents about the possible end of the school's French Immersion Program Wednesday, Jan. 30.
Stories this photo appears in:

Program at Herndon Elementary could be changed to Spanish Immersion, parents object.
Herndon Elementary School has announced a proposal to discontinue the school's French Immersion Program, one of two in the county, and replace it with a Spanish Immersion Program. Principal Ann Gwynn said that the French program would continue until 2019, meaning incoming first graders next year would be the last students who could take the program to completion.