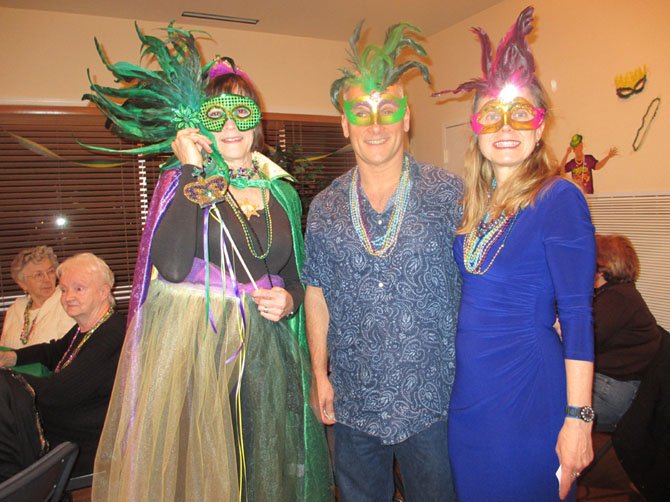 Mardi Gras "Queen" Margaret Dellinger with guests Steve and Desiree Sedgwick of Vienna, at Dan Dellinger's fundraiser on February 2.
Stories this photo appears in:

Mardi Gras fundraiser benefits Dan Dellinger's campaign.
Other than time he spent in the service of the U.S. Army, Dan Dellinger lived most of his life in Vienna. He went through Vienna schools, as his children did. He served as a Vienna Town Council member and as an officer of Vienna's American Legion Post 180. He's active in local civic clubs. Now, Dellinger is stepping out into the national spotlight, traversing the country in his campaign to be elected the American Legion's next national commander.