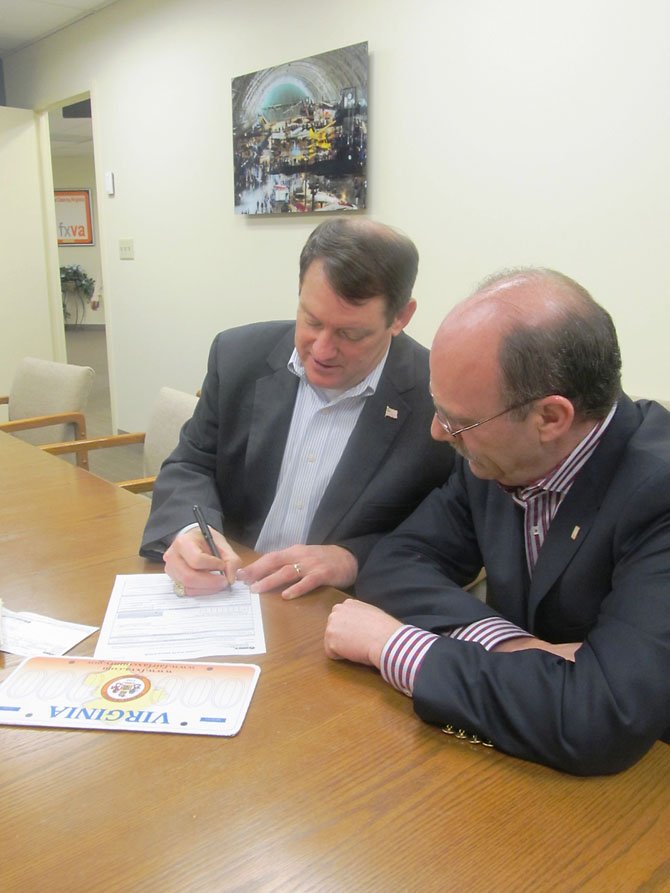 Supervisor Pat Herrity (R-Springfield) promised to be the first person in line to sign up for the new Fairfax County license plate, and he was. On Wednesday, Jan. 3, Barry Biggar, president and CEO of FXVA, showed Herrity where to sign on the dotted line for his pre-ordered specialty license plate.
Stories this photo appears in:
Pre-order Fairfax County license plates now.
Residents of Fairfax County can now pre-order their Fairfax County license plates online at the new Visit Fairfax website—www.fxva.com/plates/.