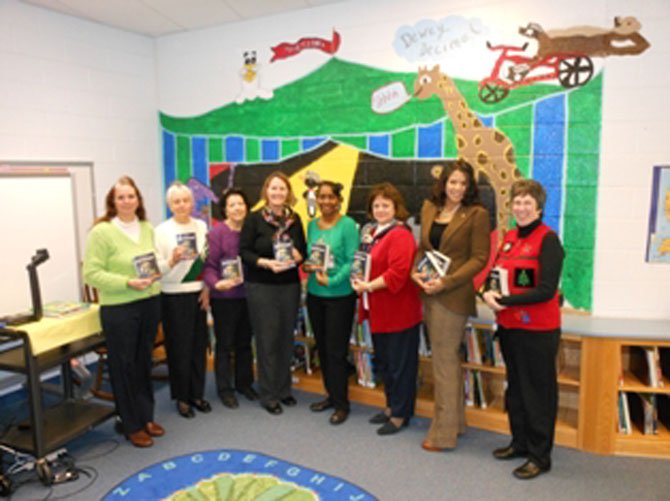 From left: Kimberley Harris Granahan, CRW past president; Kathleen Chevalier, recording secretary; Deborah Bodlander, 2012 CRW president; Lauren Sheehy, Hybla Valley Elementary School principal; Denise Pinchback, school librarian; Marguerite Saitta, assisant principal; Christina Schinner; Barbara Bush Literacy Project chair, and Lorraine Boyd, CRW corresponding cecretary.
Stories this photo appears in:

Colonial Republican Women donates to Hybla Valley Elementary School.
A delegation from Colonial Republican Women presented Hybla Valley Elementary School staff with a donation of 100 dictionaries on Dec. 20.