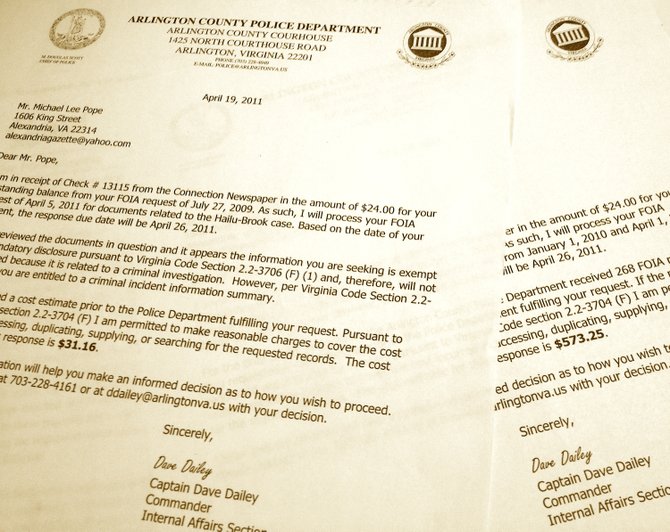 Unlike other police agencies in Northern Virginia, the Arlington County Police Department has a practice of charging for staff time associated with providing public information in cases large and small. On the left is a cost estimate of $31.16 for a six-line summary of a report police officials refuse to release. On the right is a cost estimate of $573.25 for all the Freedom of Information Act requests the police department received in a year.
Stories this photo appears in:

Billing system includes $30 charge for six-line summary of secret investigation.
Want a booking photo in a high profile case? Prepare to pay $24.